With the advent of ChatGPT many formulators and beauty entrepreneurs are wondering how AI will be used in the beauty sector and, ultimately, what impact it will have on the "humanity" of formulation and business processes.
Suddenly, AI has gone mainstream and people are discovering how efficient and effective it can be to complete all sorts of tasks. There are so many benefits to using AI and its potential is boundless.
However, the beauty industry continues to grapple with AI and what it could mean for the industry. Could AI in the future design our cosmetics, formulate for us, or make the beauty industry more sustainable? AI is in its nascent stages so who knows what the future holds.
In this episode, Lorraine talks to Yann Chilvers, the Co-Founder of Covalo, the world's largest beauty ingredients' platform. Yann explains in detail how Covalo leverages AI and data analysis to give its customers a competitive advantage. He also outlines AI's shortcomings and how human participation in any technology system will always be required on some level.
Settle in for a fascinating conversation on how AI is currently impacting the beauty industry and what it may have in store for us in the future.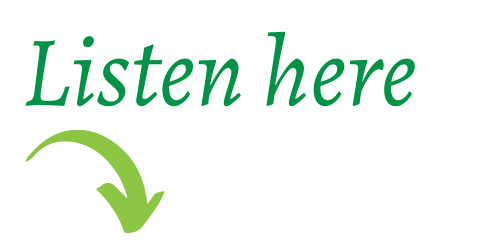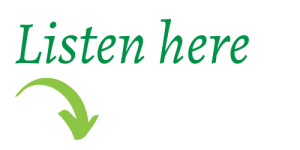 Will AI help beauty companies become faster, smarter and more competitive or dehumanise them? @FormulaBotanica podcast talks to @join_covalo Co-Founder Yann Chilvers. #beautyAI #greeninnovation #greentech
Click To Tweet
In this episode with Yann Chilvers, you will hear:
Yann talk about current uses of AI in the beauty sector and its potential to make companies more effective and efficient while bringing products to market more quickly.
How formulators and indie brands can lever AI to help them find the right information at the right time for the right purpose in order to gain a competitive advantage.
How AI combined with other smart technologies such as optic character recognition (OCR) and ChatGPT can us glean relevant information from documents while improving the context and accuracy of that information.
That AI can assist formulators and beauty entrepreneurs in mastering all steps of product development and launch by assisting in identifying market opportunities and potential customers to enable them to validate business assumptions quickly.
Why AI is ideal for product sustainability by allowing beauty sector businesses to focus on the right elements, such as transportation, transparency in ingredient sourcing, pricing, and trends and helping them to evaluate implications of each factor.
Key takouts include:
AI is designed to augment, rather than replace human intelligence and participation. AI is only as good as the search terms and parameters being provided and analysed by experts in the field.
AI can be used for many aspects of business including price, lead times, performance, inventory and new ingredients. It takes the burden of information overload away from formulators, and logistics and supply chain staff.
There are limitations when using AI as it is not well defined nor accurate. Depending on the data inputs, it might take months to identify the best ingredients, or narrow down a search, application or technique.
AI cannot help build customer relationships, trust and credibility. These are crucial to customers and their purchasing decisions. The human touch will always be required.
AI can't do everything. This offers room for smaller players such as indie brands to leverage this type of disruptive business approach to remain focused on their human-touch strengths.
The future use of AI in the beauty industry will require people in the sector to become generalists. Industry participants will need the skills to be able to ask the right questions, make sense of data, and properly analyse the information output that comes their way.
Meet our guest: Yann Chilvers, Co-founder, Covalo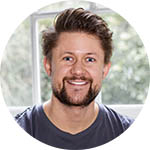 Prior to founding Covalo, Yann worked at Monitor Deloitte and Clariant on a variety of innovation and digital strategies, focused on launching and scaling sustainable, customer-centric solutions to market. The initial Clariant project started with Chemberry – the "Google" for ingredients – a recommendation engine for users they wanted to launch with one of the leading universities in Zurich. His first digital formulation project in 2018 had data collection and analysis at its core. Following that, Covalo received a government grant to create a recommendation engine for sustainable alternatives for formulators. Currently Covalo has 80,000 ingredients and 1000 suppliers in its database. Yann is completely embedded in beauty and currently using AI to its fullest.
Find more information on Covalo or connect with Yann here:
Website: covalo
LinkedIn: Yann Chilvers
Email: [email protected]
If you wish to hear more about some of the topics we covered, please do delve back into the podcast archives. Go and listen to:
Episode 79 – a fascinating interview with Yann's business partner at Covalo, Timo von Bargen, about the challenges of sourcing natural ingredients for indie formulators.
Episode 131 – this delves into another futuristic form of formulation – biotechnology – and its potential for us to even grow our own cosmetics in the future and hand them on like sourdough starters to our friends and family.
Thank you for joining us for this episode of the Formula Botanica Green Beauty Conversations podcast. If you enjoyed listening, please share, subscribe and review this episode on
iTunes
,
Spotify
or
Youtube
so that more people can enjoy the show. Don't forget to follow and connect with us on
Facebook
,
Twitter
and
Instagram
.
Leave us a comment
comments