Adding a hair mask to your routine is a fantastic way to add nourishment, soften and improve the condition of the hair. Our hair is the first thing everyone notices when they see us, we all want it to be healthy and shiny and we want those dreaded bad-hair days to be non-existent. As the weather changes, humidity, hard water areas and many other factors will eventually have an effect on the condition of our hair and we may need a treatment as a helping hand to bring it back to its glory.
In this blog post we are going to show you how to do that by creating and using a rich conditioning hair mask which is full of gorgeous butters, nourishing oils and some fabulous botanical extracts. This hair mask is perfect for dry and damaged hair in need of extra care as well.
What is a Deep Conditioning Hair Mask?
It is an anhydrous (it has no water) product which is soft and easy to spread on the hair. It normally contains waxes, butters and oils so it is for you if you want to avoid using preservatives. It also has some cationic surfactants which will not make your product foam but instead it will help your hair become more manageable. Cationic surfactants have positive charge which means that they are attracted to the surface of the hair strand which has negative charge. By doing so they neutralise that negative charge, create a film on the hair, smoothing down the cuticle. This is why they are mainly used in conditioning products, such as your regular hair conditioner, fabric conditioner but can also be found in cleansing products.
The conditioning hair mask in this post is a soft whipped mousse with a velvety feel and a woody-citrusy scent.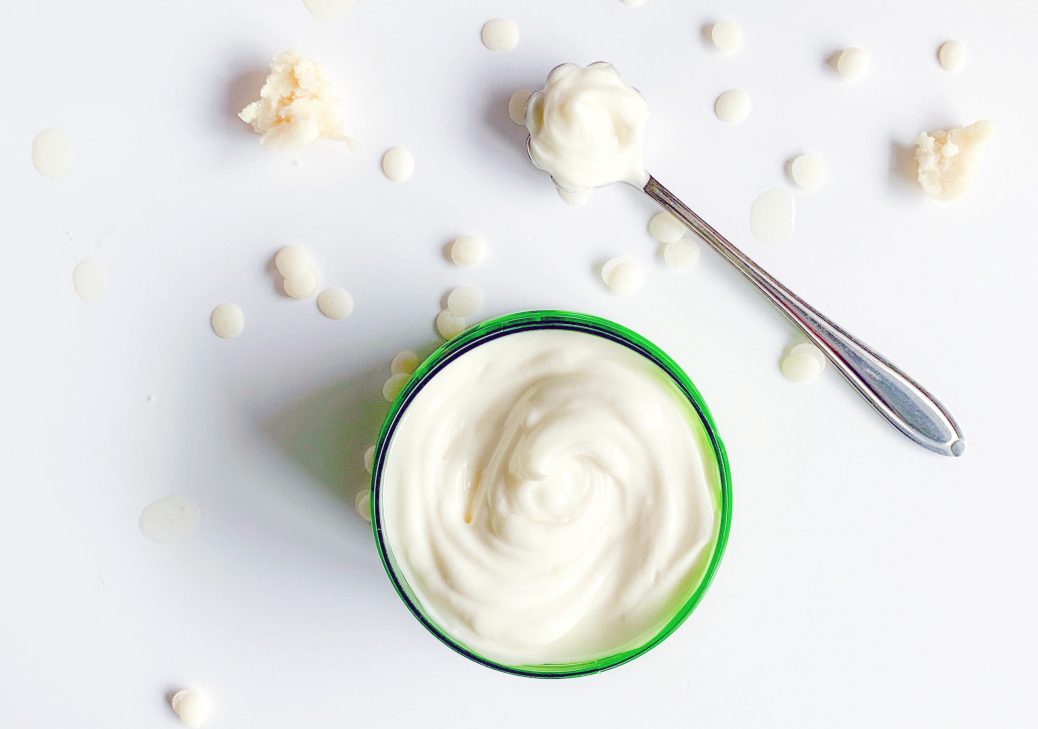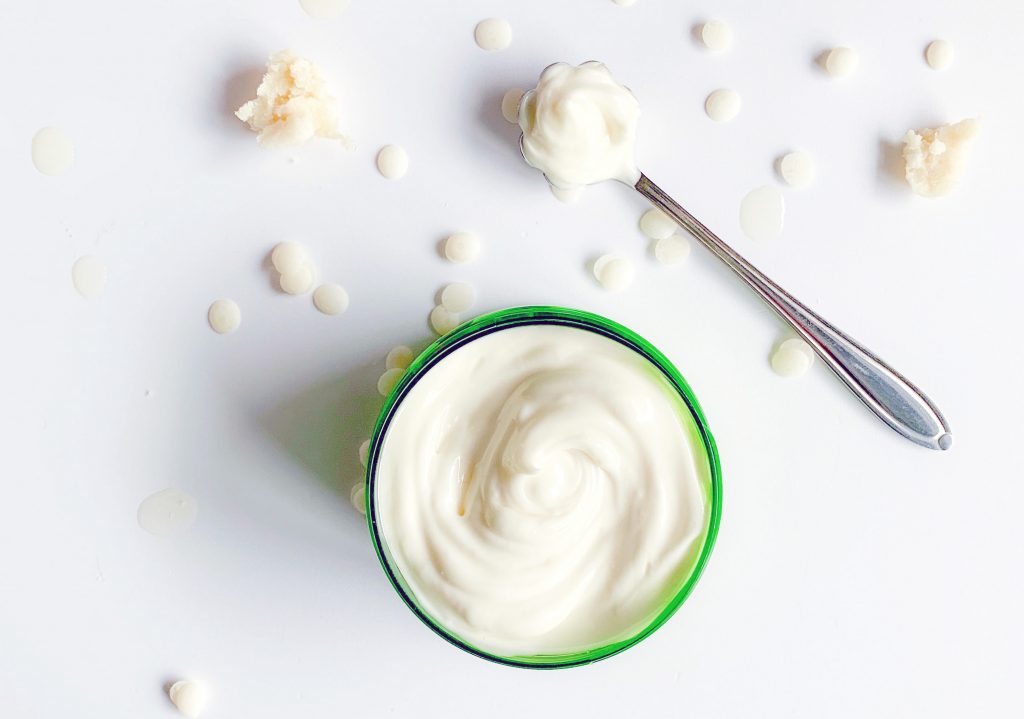 How to apply
This is a pre-shampoo product. Apply the mask liberally on dry hair, you can use it only on the hair or you can also apply it on the scalp. We recommend that you wrap your hair in a warm towel and use a hairdryer with a gentle heat to warm up the hair. If you live in a sunny place, try sitting in the sun with a good book. The heat encourages the cuticles to open therefore speeding up the absorption of the product. Leave the mask for 10-30 mins or even overnight. The time of treatment will depend on your hair, this varies for everyone. Wash your hair as usual.
Learn how to make a fantastic Babassu Deep Conditioning Hair Mask with @Formulabotanica #haircare #naturalformulation #naturalingredients
Click To Tweet
Our Haircare Formula: Babassu Deep conditioning Hair Mask
Ingredient highlights
We always say: "The ingredients are the product". This applies to every single formulation you dream up. You need to choose your ingredients carefully, they all have a purpose and should be suitable for the product your creating. Let's see some of the ingredients we picked for this hair conditioner:
Sal butter (INCI: Shorea Robusta Seed Butter): Sal is a creamy white butter originally from Asia with very low odour. It is nourishing but not greasy. It is recommended for products designed for curly hair or if you want to bring back shine and nourishment into your hair.
Mafura butter (INCI: Trichilia Emetica Seed Butter): It is a creamy, soft butter often used in Southern Africa especially for soap making. It is an excellent emollient, rich in fatty acids. It is not so greasy and quite soft. A great choice for haircare as it can make your hair shiny and it also nourishes the scalp.
Babassu oil (INCI: Orbignya Oleifera Seed Oil): It is a white, semi-solid oil. Babassu is often used instead of coconut oil, because it is very similar to it but without the scent. It is rich in lauric acid which means it is excellent for the hair fibre. Use it on hair that is brittle since babassu has film-forming properties so can help with revitalise dull, dry hair.
Berry fruit wax (INCI:Rhus Verniciflua Peel Cera): A lovely, soft wax that is accepted in vegan formulations. It is from berry fruit peels of the Rhus Verniciflua tree. It is a soft off-white wax and it gives a lovely creaminess to our product.
Emulsense™ HC (INCI: Brassicyl Isoleucinate Esylate (and) Brassica Alcohol):
A natural, plant-based cationic surfactant with Ecocert approval. It is also palm-free. Use it in conditioning haircare products to fight frizz and to detangle.
Rice bran CO2 extract (INCI: Oryza Sativa Bran Oil): This supercritical CO2 extract is not so well-known but it deserves a mention. According to some research, rice bran CO2 showed great potential in topical applications. The result showed increased hair growth and volume so it is a promising botanical for products aimed at hair loss. It is solid at room temperature, so place the tightly closed bottle in a bowl of warm water to melt it gently.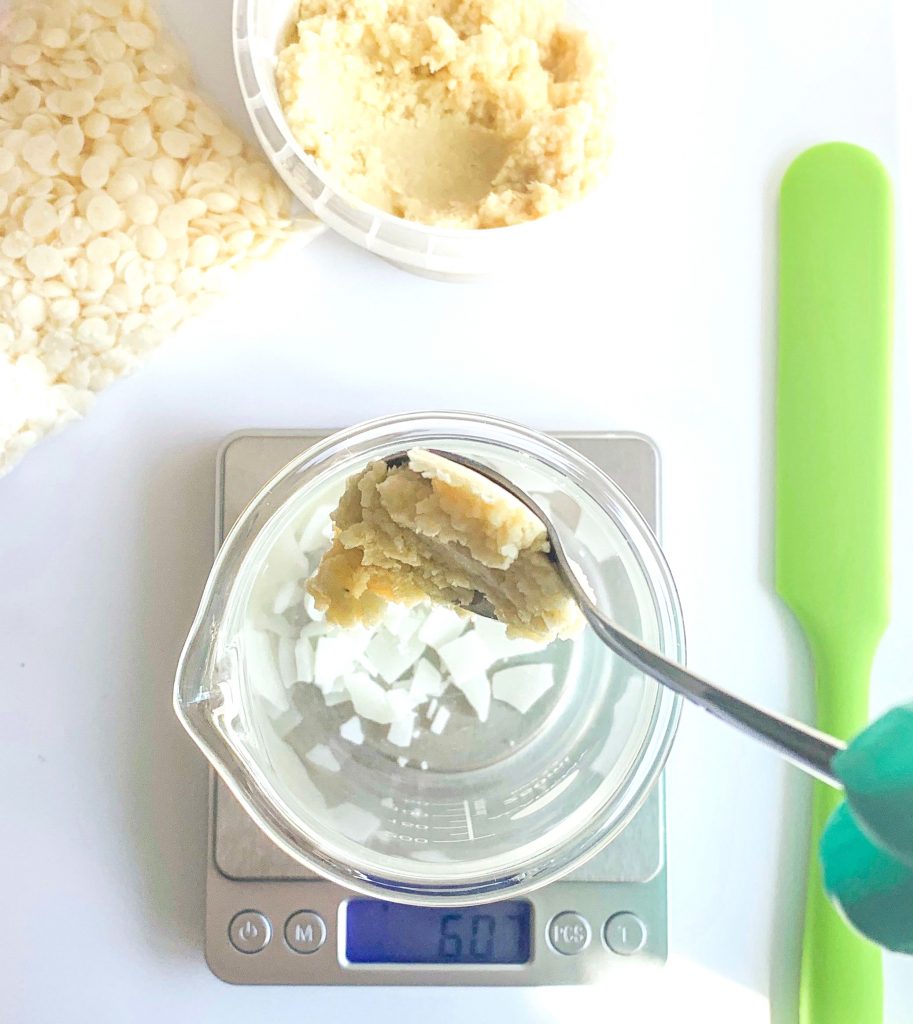 ---
The Formulation
Phase A
Sal butter 25%
Babassu oil 20%
Mafura butter 8%
Emulsense™ HC 6%
Berry fruit wax 4%
---
Phase B
Macadamia oil 22%
Argan oil 7.10%
Castor oil 5%
---
Phase C
Rice Bran CO2 extract 1.5%
Tocopherol 0.30%
Rosemary CO2 extract 0.10%
Sweet orange essential oil 0.35%
Clary sage essential oil 0.30%
Lavender essential oil 0.25%
Cedarwood essential oil 0.10%
---
Method:
1. Phase A: In a disinfected glass beaker weigh butters, the berry wax and the Emulsense HC.
2. Place the beaker in a water bath and heat it gently until it is molten.
3. Phase B: In another beaker weigh all the butters from Phase B. Blend well.
4. When the butter/ wax blend is melted, add the oils to it slowly to avoid shock cooling the wax.
5. Phase C. Add the Rice bran CO2 extract, blend in the antioxidants and add the essential oils. Stir well.
6. Place the beaker in a cold-water bath or in the fridge to speed up the cooling process. Stir it sometimes till you see a trace.
7. You can now start whipping your blend with an electric whisk. We recommend that you whip it only once to have a nice and creamy consistency. You can however whip the blend 2-3 times if you wanted to.
8. Transfer it into a jar and label.
If you want to learn more about natural haircare formulation, why not take our Diploma in Organic Haircare Formulation where we teach you everything you need to know about shampoos, conditioners and styling products and to formulate for any hair type.
Now, it is your turn! Make your own deep conditioning hair mask and tell us how you get on. Use the hashtag #FormulaBotanica on Instagram so we can see your formulations.
---
Research Articles:
Effect of Mineral oil, Sunflower oil and coconut oil on prevention of hair damage
Hair Protective Effect of Argan Oil ( Argania spinosa Kernel Oil) and Cupuassu Butter ( Theobroma grandiflorum Seed Butter) Post Treatment with Hair Dye
Safety and Efficacy of Rice Bran Supercritical CO2 Extract for Hair Growth in Androgenic Alopecia: A 16-Week Double-Blind Randomized Controlled Trial
---
Recommended Suppliers:
Emulsense™ HC:
Bay House
Soap Makers Store
USA: VARISOFT® EQ 65 may be an alternative:
Lotion Crafter
Rice Bran CO2 extract
Aromantic (UK)
Huilles et Sens (EU)
New Directions Aromatics (USA-solvent extracted)
Mafura butter
Bay House Aromatics (UK/ EU)
Akoma Skincare
Blossom Bulk Ingredients
Sal butter
Aroma Zone (UK/EU)
Essential Natural Oils (USA)
Berry fruit wax
Bay House Aromatics (UK)
Alexmo Cosmetics (EU)
FAQs
Is babassu oil good for hair?
Babassu oil (INCI: Orbignya oleifera seed oil) is a very useful addition to conditioning hair treatments. It is a white, semi-solid oil that is a nice alternative coconut oil as it doesn't have a strong scent. Like coconut oil, it is rich in lauric acid which can penetrate the hair shafts to nourish and moisturise them. It leaves a malleable film on the hair shafts protecting them and also a nice shine to help revitalise dull, dry hair.
How do you do a deep conditioning treatment at home?
Deep conditioning hair treatments are for pre shampoo and require at least 20-30 minutes to work their magic. You can make a simple deep hair treatment by melting and then whipping when cool plant butters, oils, waxes and a small amount of cationic surfactant together in a blend. Try emollient butters such as mafura along with oils known to be beneficial for the hair, such as babassu, castor, macadamia and argan.
Is deep conditioning overnight bad?
No, but it might be a bit messy. The longer you leave a good botanical oil, butter and wax blend deep conditioning treatment to work, the better. Around 20 to 30 minutes is ideal before you shampoo it out. With natural botanical ingredients, a hair mask left in overnight is likely to be really conditioning. It may take longer to wash out though.
Where can I learn to formulate natural skincare and haircare?
Join us at Formula Botanica, where tens of thousands of students and followers take our free and paid online courses to learn how to formulate organic skincare and haircare for themselves or to sell and also how to set up a beauty brand and business.
FREE FOUNDATION COURSE
How to become an
Organic Skincare Formulator
By providing your details, you agree to receive additional educational & marketing emails from Formula Botanica, which further introduce our curriculum. Your data is never shared or sold. Read our
Privacy Policy
.
FREE TRAINING
How to become an
Organic Skincare Entrepreneur
Join over 100,000 other Formulators
By providing your details, you agree to receive additional educational & marketing emails from Formula Botanica, which further introduce our curriculum. Your data is never shared or sold. Read our
Privacy Policy
.
FREE TRAINING
How to become an
Organic Skincare Entrepreneur
Join over 100,000 other Formulators
By providing your details, you agree to receive additional educational & marketing emails from Formula Botanica, which further introduce our curriculum. Your data is never shared or sold. Read our
Privacy Policy
.
Leave us a comment
comments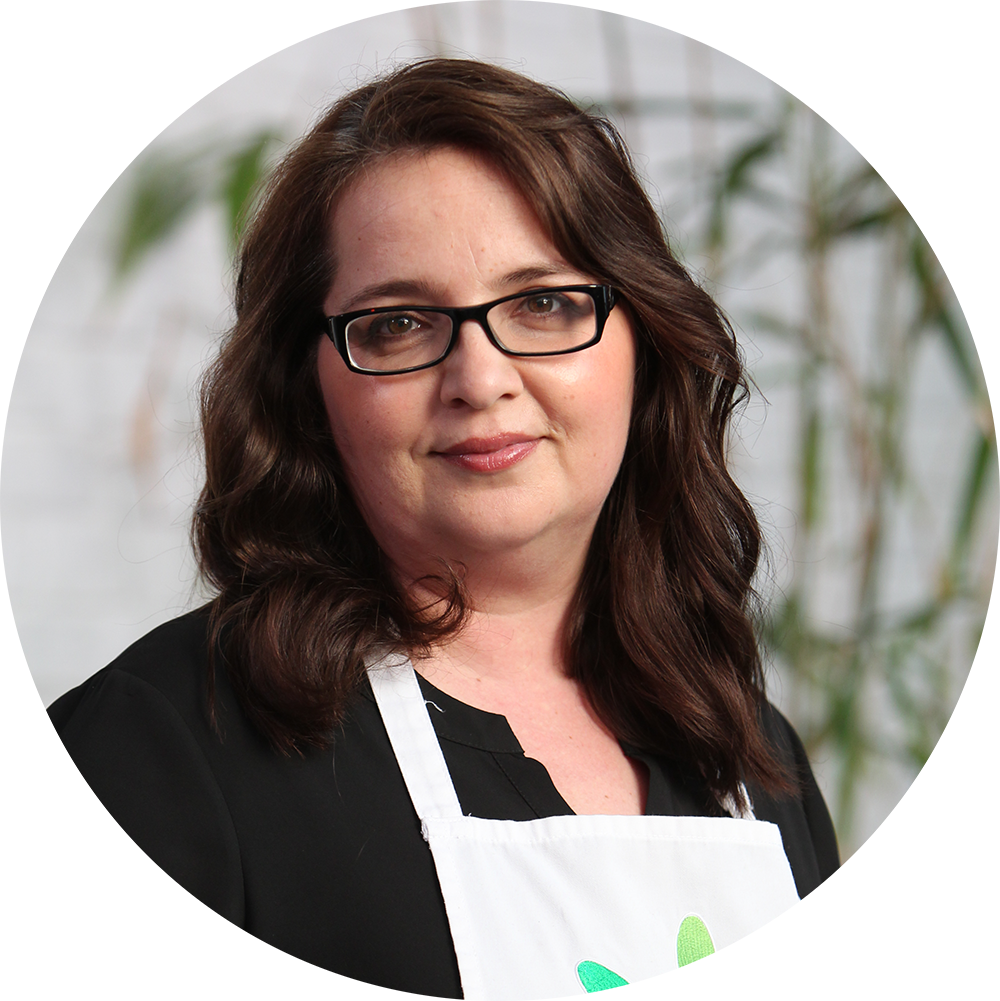 Timi was a key member of the Formula Botanica team from 2015 to 2020; first as our Education Manager and then as Head of Formulation & Research. You can find out more about the Formula Botanica team here.