This Green Beauty Opinion airs the day before Black Friday; the day on which the world experiences a retail rush. With Black Friday now extending to a week – even a month – of heavily discounted prices on everything from big-ticket tech items to small business beauty products, we asked in our previous episode whether we – as beauty consumers and indie beauty businesses – should participate in Black Friday and, if so, in what way.
The fact remains that Black Friday is a day that indie beauty businesses can make significant sales and reach out to customers with interesting offers too. But, are they being heard in the noise of Black Friday mega-deals from mainstream brands?
In this opinion short, Formula Botanica CEO Lorraine Dallmeier explains why natural beauty has a lot to offer beauty shoppers and dispels the myth that only the cosmetics' conglomerates can create high-performance skincare. Listen in to discover why small, natural indie beauty businesses and their products deserve our support – and more than just on a single day of the year.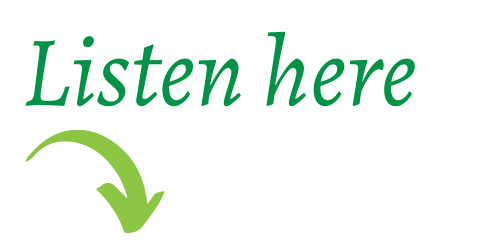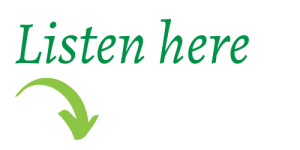 Subscribe on iTunes
Subscribe on Spotify
Subscribe on YouTube
Seek out, support and buy natural beauty and discover indie businesses dispelling the myth that only mainstream brands are high performance. #greenbeautypodcast #naturalbeauty #indiebeauty
Click To Tweet
If you are here, reading this and listening to this opinion episode, it is likely you are already interested in natural beauty products. The Formula Botanica community does, we admit, live in its echo chamber of natural, botanical beauty. So it came as a real surprise for us to discover in comments on one of our TikTok posts that many people do not care about what is in their cosmetics, saying they buy from whichever brand offers 'results,' often using the latest trending, so-called active ingredient to achieve them.
We quite agree that as consumers, we should be discerning and demanding when splashing out cash on beauty, but the comments implied that there are many misconceptions circulating about natural beauty products.
Lorraine decided to use the Black Friday date as an ideal time to dispel many of these widely-held myths about buying natural beauty products. Small businesses of all kinds deserve our support in these difficult times, but indie beauty brands have plenty of good reasons to demand beauty shoppers' attention. Far from living off 'small is beautiful,' Formula Botanica graduate brands are demonstrating just how safe, effective and gorgeous to use their natural beauty products are and how they stand up to scrutiny compared to mainstream cosmetics.
One of the main myths about natural beauty is that it is less effective than cosmetic products formulated and manufactured in the big labs of mainstream cosmetics' firms. Yet, as Lorraine says, there is no research to show this. In fact, natural cosmetics can include high-performance ingredients too, and it's interesting to see how many mainstream brands have moved into natural ingredients in the last decade, including more in their formulations and even buying out natural, indie beauty brands.
We can thank early beauty pioneers like Helena Rubenstein for linking the wearing of a white lab coat and the chemist's lab with the formulation of cosmetics. Natural botanicals are complex ingredients with a wealth of scientifically-proven, skin-beneficial properties too, and they are harnessed by many indie beauty formulators and business founders to great effect.
Lorraine's challenge to us in this episode is to seek out, support, and buy from indie natural beauty businesses when we consume beauty products, whether on Black Friday or all year round. In doing so, we will chip away at the myths that still underpin the way many people approach buying their beauty products.
Thank you for joining us for this episode of the Formula Botanica Green Beauty Conversations podcast. If you enjoyed listening, please share, subscribe and review this episode on
iTunes
,
Spotify
or
Youtube
so that more people can enjoy the show. Don't forget to follow and connect with us on
Facebook
,
Twitter
and
Instagram
.
Leave us a comment
comments