Certificate in Facial Masque Therapy
Our online formulation certificate teaches you how to create 7 different types of organic facial masque using gorgeous mineral and botanical skincare ingredients.
For many of us, the ultimate skincare treat is to apply a facial masque and just sit back and relax while you let the mineral rich clays, fragrant flower waters and high performance extracts do all the hard work.

Our Certificate in Facial Masque Therapy teaches you to make therapeutic spa-quality facial masques to pamper your delicate facial skin. This course will teach you to make the 7 different types of organic facial masque using clays, creams, clay creams, gels, gel-to-milk formulations, superfoods and fabric sheet masques.
Learn how Facial Masques actually work
Influence the health of the skin by using different types of facial masques. Study the foundation and best ingredients for the seven different types of organic facial masques using clays, creams, clay creams, gels, gel-to-milk formulations, fabric sheet masques, and superfood suspensions.
Become an Expert Formulator with Clay
Research the science of clay and learn how it behaves at the molecular level. Study the main types of clays and muds available for use in masques. Follow the 6 recommended steps for correctly preserving clay-based masques.
Formulate the 7 Types of Organic Facial Masque
Create 100% natural facial masques based on clays, creams, clay creams, gels, gel-to-milk formulations, fabric sheet masques and superfood suspensions. Formulate with innovative and therapeutic organic ingredients to create wonderful skin treatments. Become a facial masque designer and innovator.
Create your own unique organic facial masques
Use our expert frame formulations to design your own versions of our clay masks, cream masks, clay cream masks, gel-to-milk masks, superfood masks and fabric sheet masks. You'll have so much fun creating your own unique mask blends!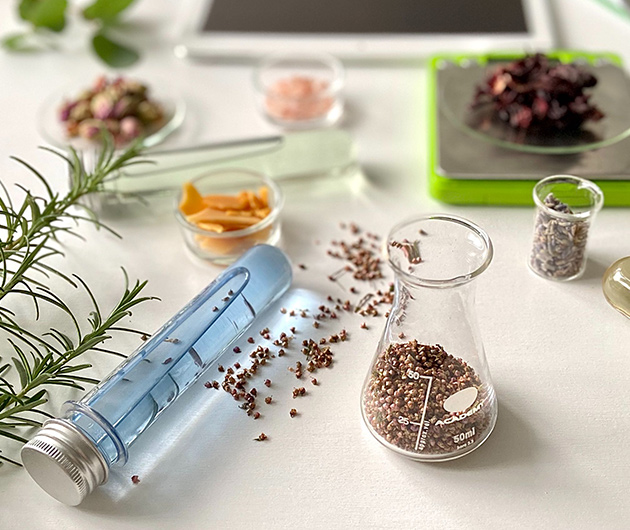 Why enrol with Formula Botanica?
This course is for you if:
You love formulating but want to learn more about face masks
You want to make spa-quality facial masques to pamper your delicate facial skin
You want to study the 7 types of organic facial masques
You want to receive 35+ mask formulations designed by our team
You want to tap into one of the biggest growth areas in skincare: organic masks
You want to enrol with an accredited and gold award-winning education provider
"Fantastic course! I thoroughly enjoyed the Facial Masque course. I found the course materials to be informative, clear, concise and easy to understand. I definitely feel more confident and inspired in my formulating after taking this course. I really appreciate the passion, knowledge and professionalism of the Formula Botanica staff. Thank you for supporting me in developing my skill, creativity and knowledge base in this field."
Course videos
Learn directly from the Formula Botanica team with our professional videos and course lectures.
Fun Online Games
Play games to help you learn how to reinforce the learning outcomes for your course.
Study books
Download your beautifully designed course notes to refer back to and keep forever.
Tutor Support
Speak directly to a tutor in our private "Ask the Tutor" forum for students.
Sequential Learning
Unlock new modules as you work through the course sequentially to enforce learning points.
Graded Coursework
Receive expert graded feedback to help you make your formulations safe, stable and sellable.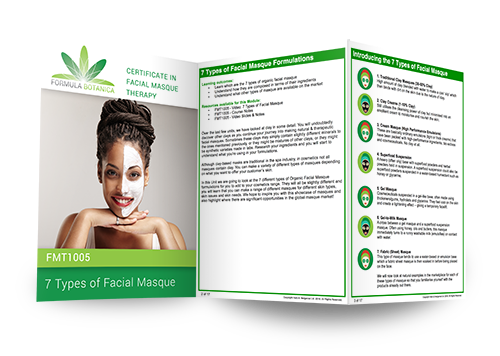 Module 1
Facial Masque Science
Facial masques are not really 'skincare', they are more of a treatment product. A good face mask should made visible and noticeable improvements to the skin immediately. Traditionally, face masks have been made with clays and muds with have a drawing effect on the skin.
In this module you will learn all about the science of facial masques – how they work, what they do, the different types of organic masque you can make and which ingredients you can use.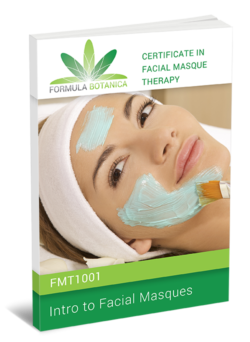 FMT 1001
Introduction to Facial Masques
Understand what a facial masque is
Learn what a facial masque does on the skin
Understand the global growth of the facial masque industry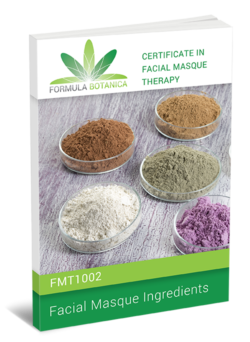 FMT 1002
Facial Masque Ingredients
Research ingredients for your facial masque formulations
Understand the legal difference between leave-on and rinse-off products
Learn about essential oil guidelines and dermal limits
Course bonus: Essential Oil Dermal Limits Guide
Course bonus: Formula Botanica Ingredients Guide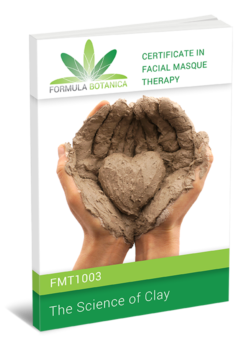 FMT 1003
The Science of Clay
Learn how clay is structured
Learn how clay behaves when it comes into contact with water
Understand the difference between absorption and adsorption in clays
Study antibacterial properties of clay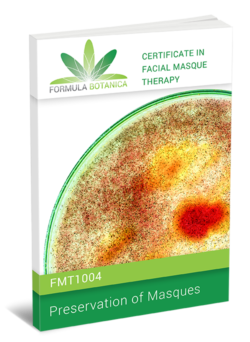 FMT 1004
Preservation of Masques
Learn why clay is almost impossible to preserve
Study the 7 steps to correctly preserving a clay facial masque
Cover general preservation techniques
Course bonus: Natural Preservation 101 Fact Sheet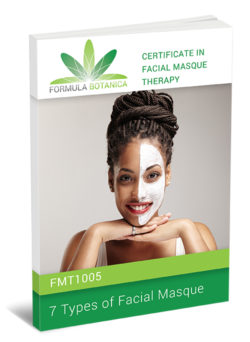 FMT 1005
7 Types of Facial Masque
Understand the 7 types of organic facial masque
Learn how these types of facial masque are composed in terms of their ingredients
Understand what other types of facial masque are available on the market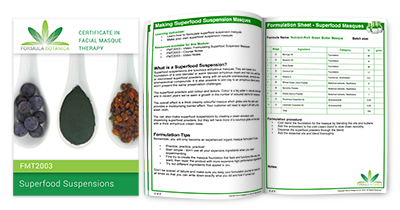 Module 2
Facial Masque Formulation
Now we get to the fun part, actually get our hands dirty! This module is all about guiding you through the process of creating a variety of facial masks – from the very simple ones to more complicated 'high-performance' masks.
By the end of this module you will have created your own series of different facial masques and you will be an expert therapeutic masque formulator.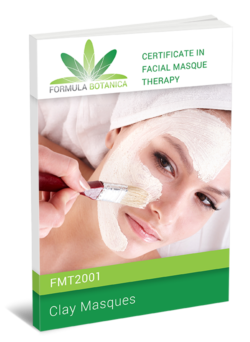 FMT 2001
Formulating Clay Facial Masques
Learn how to formulate clay facial masques, using sun-dried mineral-rich clays from all around the world
Follow our expert video tuition to learn how to make your own clay facial masques
Receive 7 clay masque formulations, including our Kyoto Zen Masque, Scents of the Souk Masque, Mineral-Rich Mermaid Masque and Black Detox Masque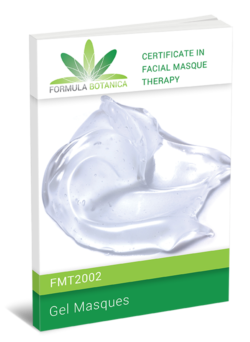 FMT 2002
Formulating Gel Facial Masques
Learn how to formulate gel facial masques, using botanical resins, gums and thickeners tapped from woody shrubs, trees or seed coatings
Follow our expert video tuition to learn how to make your own gel facial masques
Receive 5 gel masque formulations, including our Wildflower Gel Masque, Fresh Minty Gel Masque and Citrus Gel Masque.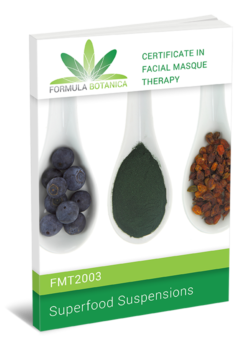 FMT 2003
Formulating Superfood Suspension Masques
Learn how to formulate superfood suspension facial masques, using superfood and herbal powders which give your masque an extra boost
Follow our expert video tuition to learn how to make your own superfood suspension facial masques
Receive 5 superfood suspension masque formulations, including our Purple Corn & Acai Masque, African Baobab Masque and Siberian Blue Clay Cream Masque.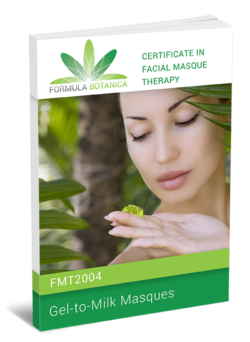 FMT 2004
Formulating Gel-to-Milk Facial Masques
Learn how to formulate gel-to-milk or oleogel facial masques, which emulsify immediately on contact with water
Follow our expert video tuition to learn how to make your own oleogel facial masques
Receive 6 oleogel masque formulations, including our Lavender Purifying Gel Masque and Deep Cleansing Honey Masque.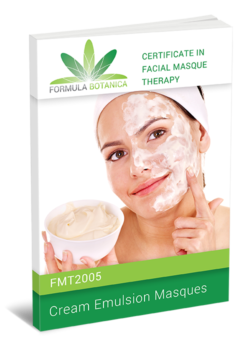 FMT 2005
Formulating Cream Facial Masques
Learn how to formulate cream facial masques, using light emulsions packed with high-performance ingredients, bio-actives and cosmeceuticals
Follow our expert video tuition to learn how to make your own cream facial masques
Receive 5 cream masque formulations, including our Apricot 2-in-1 Masque, Fresh Herbal Cream Masque and Edelweiss Masque.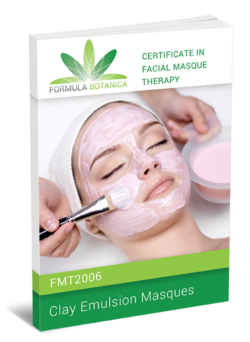 FMT 2006
Formulating Clay Emulsion Facial Masques
Learn how to formulate clay emulsion facial masques, utilising the cleansing power of clay in an emollient cream to moisturise and nourish the skin
Follow our expert video tuition to learn how to make your own clay emulsion facial masques
Receive 5 clay emulsion masque formulations, including our Yellow Hazelnut Masque, Rose & Pomegranate Masque and Violet Moisturising Masque.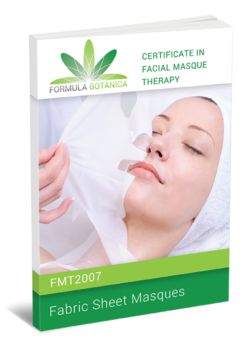 FMT 2007
Formulating Fabric Sheet Facial Masques
Follow the latest K-Beauty trends from South Korea and learn how to formulate fabric sheet facial masques
Study the 5 types of fabric used in sheet masques
Follow our expert video tuition to learn how to make your own fabric sheet mask to sell as a kit
"This has been a most interesting course! I really appreciated learning about the different types of masques that one can formulate as well as the procedure for doing so. Not only am I now able to create these masques, but I am in a better position to decide which type/types I want to offer in my future product line. A very worthwhile course, indeed."
Course Bonuses
When you study with Formula Botanica, you become part of a close-knit international community of students and graduates all around the world. We support you all throughout your studies and beyond, and we give you access to our expert botanical skincare science and business files while you are enrolled on your courses.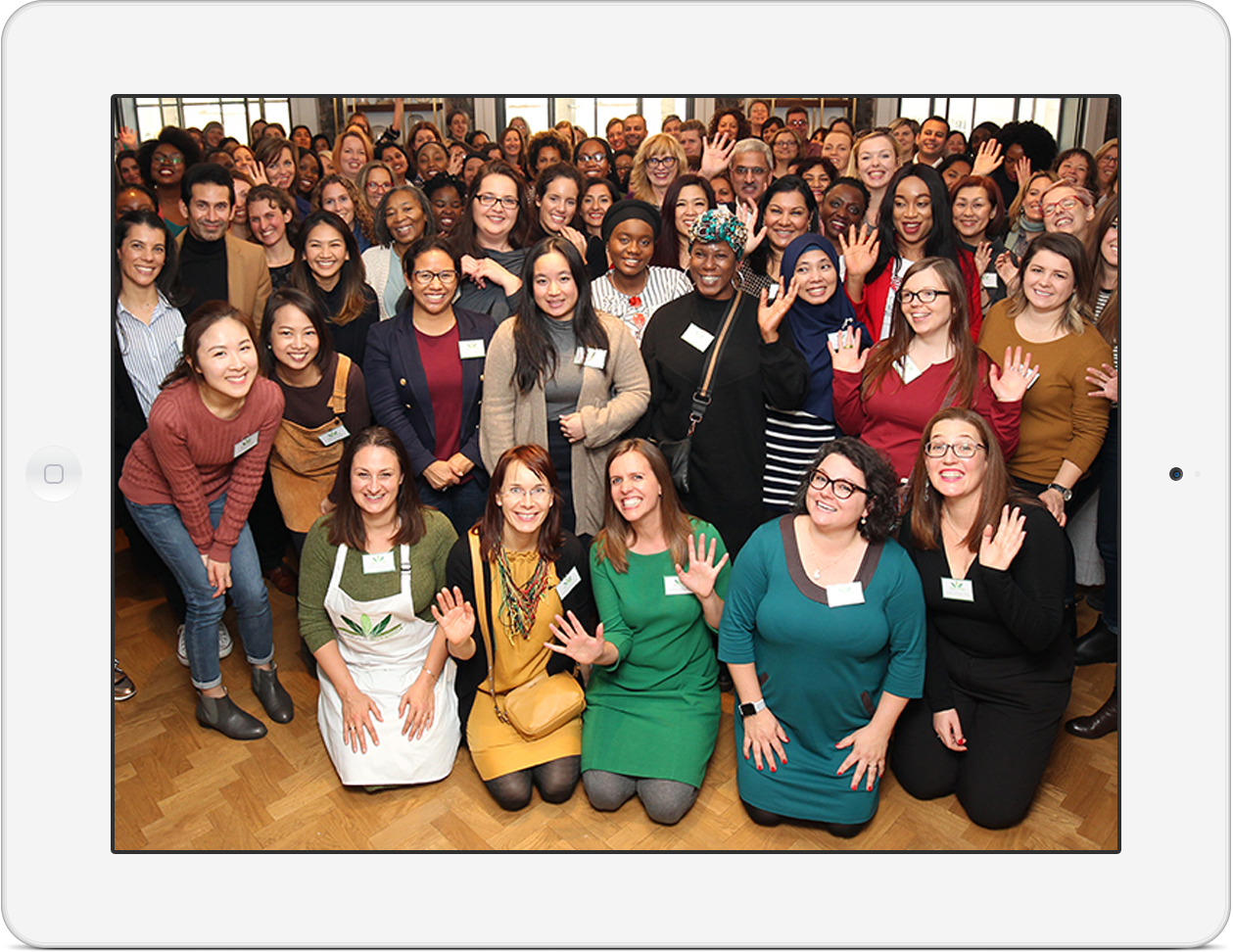 Bonus 1
Become Part of the Loveliest Formulation Community on the Internet
Once you enrol with us, you are welcomed into our international student community groups which contain many thousands of our students and graduates from all over the world. Everyone knows each other and many of our students meet up in their respective countries to share information and formulate together.
In our groups you will receive expert tutor support and peer support. Ask questions, share photos, troubleshoot formulations. Celebrate your victories and get encouragement when you need it. You are never alone.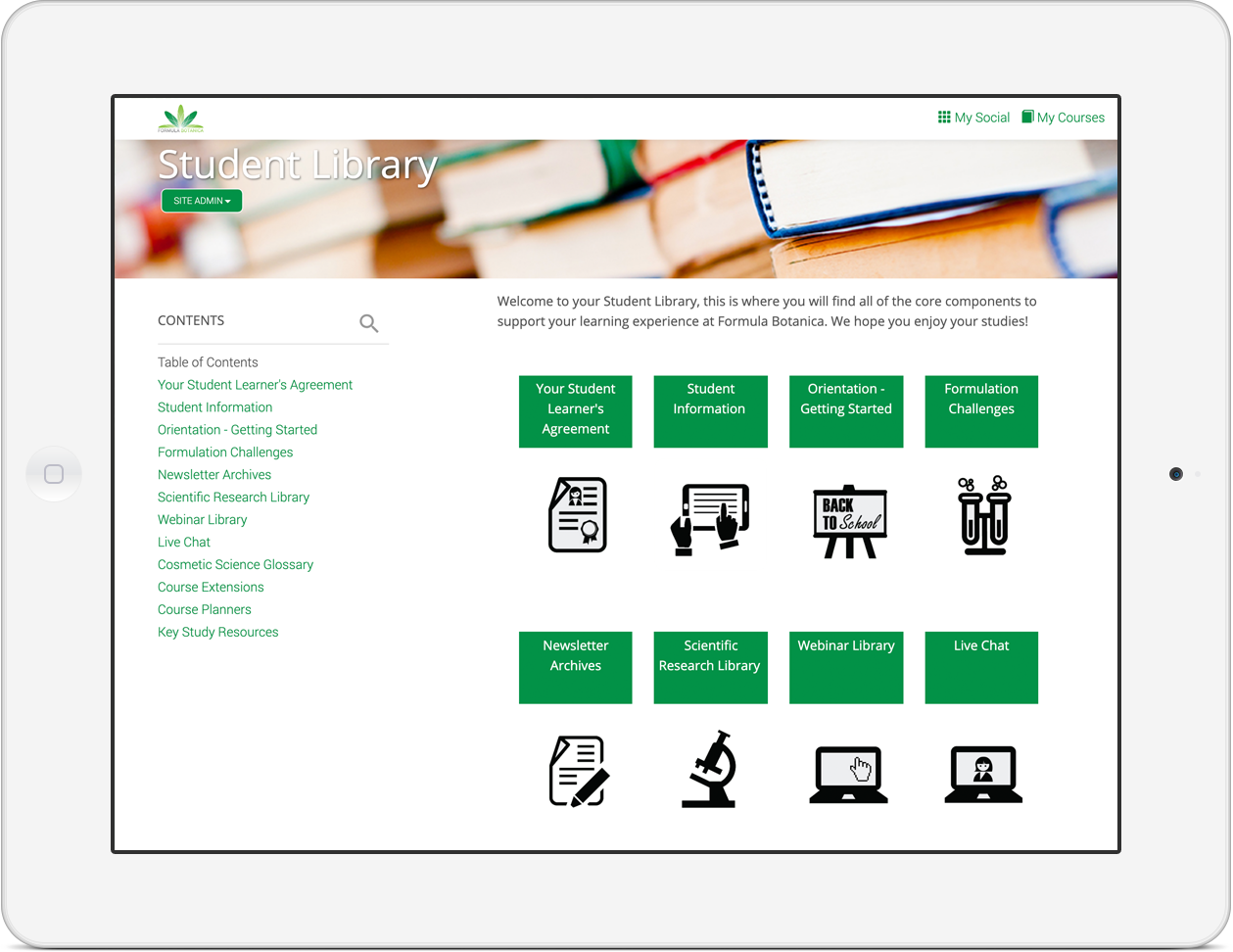 Bonus 2
Access our Student Library
When you become a student with Formula Botanica, you also gain exclusive access to our Student Resources Library for the duration of your course. Access our:
Preferred supplier guide which contains hundreds of global companies
Extensive ingredients directory with listings of over 100 natural ingredients
Formulation percentage-to-weight calculator
Scientific research collection
Useful links section to additional resources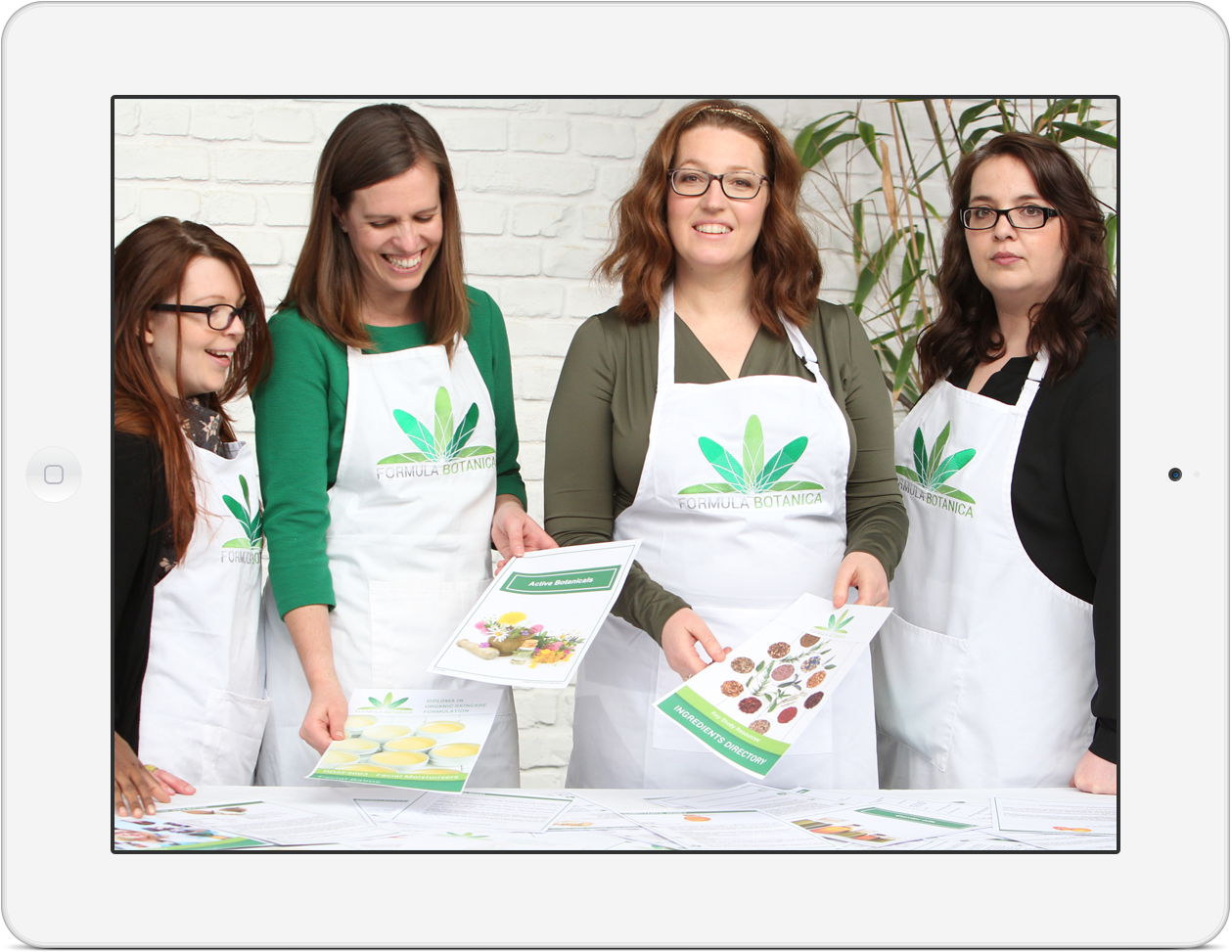 Bonus 3
Ongoing Support After Graduation
The support doesn't finish when you graduate. We want to keep in touch with you once you've finished your course and support your career in organic skincare. We offer lots of free promotion for our graduates because we want to help give your business the support it needs when you launch it or as you grow it.
Be featured widely on our website, on social media and on our mailing list. Formula Botanica has many thousands of followers and subscribers all around the world so this will help you create a splash when you launch.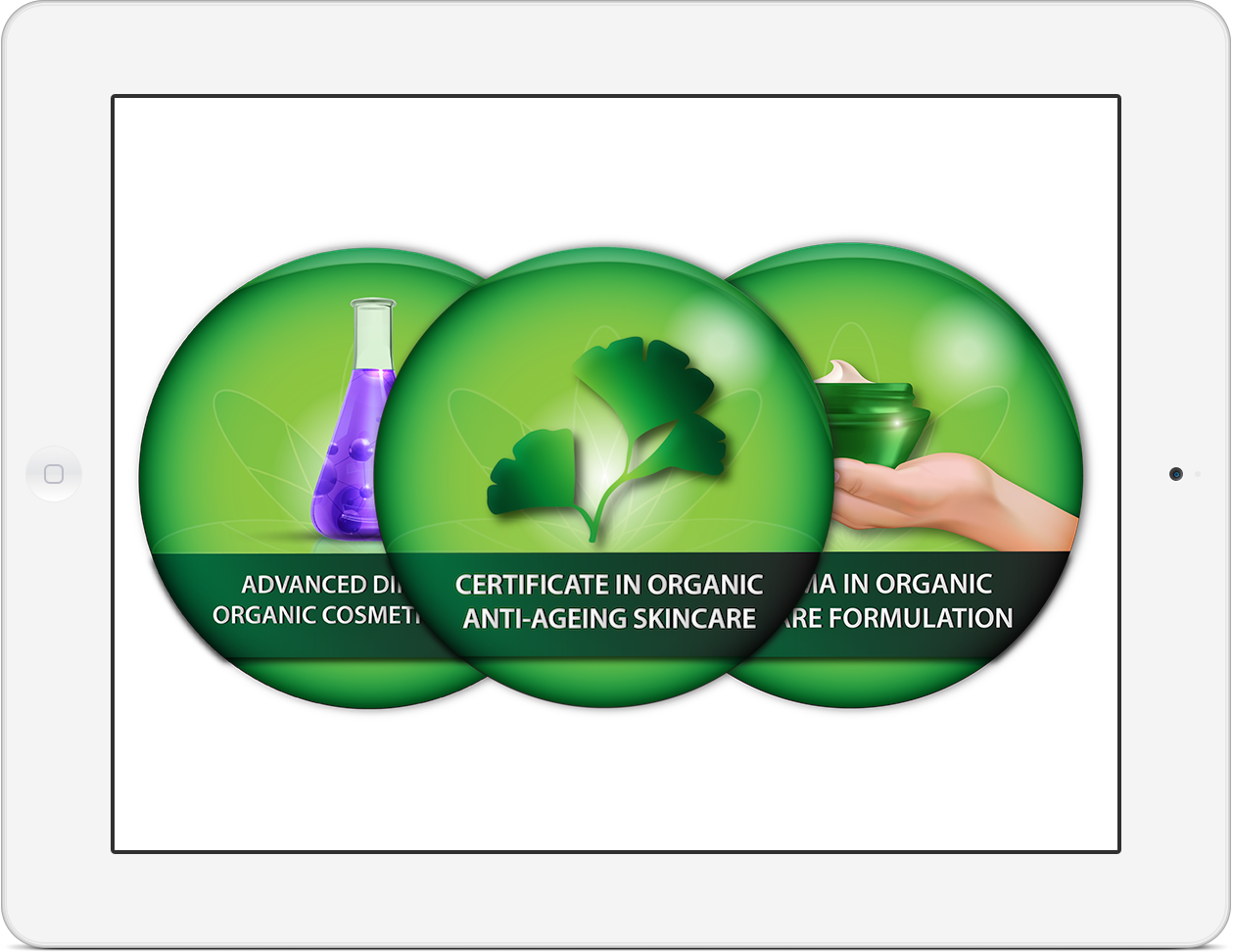 Bonus 4
Earn Formula Botanica Bonus Badges
Formula Botanica issues special Moodle Badges to students who pass their courses successfully (Moodle is the name of our award-winning and accredited eLearning Platform). These badges can be used on your resume, social media pages and LinkedIn profile to demonstrate that you are a skilled organic formulator. We have also hidden a few surprise badges in the course materials for students who pass certain Modules with a distinction grade!
Enrol for our Certificate in Facial Masque Therapy to formulate high performance therapeutic facial masques that will nurture, cleanse and soothe.
Pre-enrol for our next term
Prerequisites
Basic formulation experience. For people who want to formulate facial masques.
Start Date
Term Times. Self-paced training where you have up to 12 months to complete your course.
Assessment
Projects, activities and reflexive learning. Each module ends with a short test.
Online Classroom
Peer support & tutor support via a private Facebook group.
Accreditation
Formula Botanica is accredited by the Open & Distance Learning Quality Council.
Expert Support
Our Tutor Team has an educational background in cosmetic chemistry, biology, education and business management. Let us support you.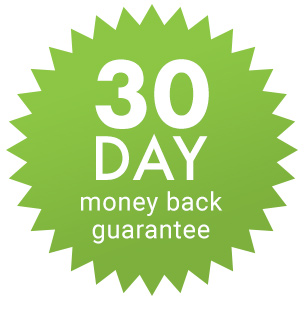 Formula Botanica operates a term time system, so we can get all of our students started at the same time and run online study groups.
Term times run in the following months:
Winter Term: January
Summer Term: July
Whilst the Certificate in Facial Masque Therapy is no longer available, enrolment for all of our available award winning courses will be open during this period. If you want to be the first to hear when we open enrolment, make sure you pre-enrol.
Pre-enrol for one of our available courses in our next term