Now that Formula Botanica's tutors are taking the world by storm (and we have tutors on four continents around the world), we want to share all the exciting upcoming workshops with you! On the 30th of August Shahleena Raza, one of our London-based tutors, will be teaching a workshop on Facial Masque Therapy where you can get to grips with the beauty of high performance organic facial masques. We caught up with Shahleena recently to find out a bit more about her and her upcoming workshop.
Hi Shahleena, can you tell us a bit about you and your background?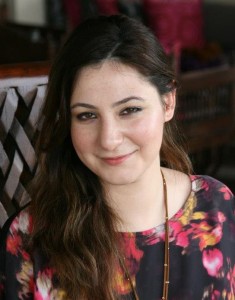 My name is Shahleena Raza, I am 30 years young, with an ever growing variety of certificates to add to the collection! My achievements range from Media Writing and TV Presenting, to Homeopathy (for animals as well as us humans!)
After discovering the benefits of organic beauty products working as a homeopath for an expensive luxury organic brand, I decided that making my own products was the next move for me. So i jumped on to the Formula Botanica 10 week skincare course, and have not looked back since! And now I would love to keep my skills alive by introducing you to the Formula Botanica Workshops!
Why did you want to become a Formula Botanica Licenced Tutor?
To be a tutor for Formula Botanica is to be part of a world recognised organic skincare company that recognises and understands the science, the ethics and the use of the finest natural and organic ingredients. More importantly, I feel like part of a Formula Botanica community!
Whether you are a beauty blogger, an expert formulator, or a seeker of natural alternatives, Formula Botanica offers something to learn for everyone. Everyone shares, inspires and grows through their own journeys together. I just love that!
(Note from Formula Botanica – awww, thank you Shahleena!)
Where are you based and where will you be teaching your classes?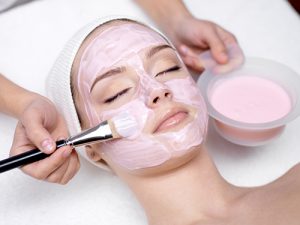 My next Workshop is a Facial Masque Therapy workshop will be held at my home in Streatham, South London, on Saturday the 30th of August 2014.
As I am between London and Sheffield, I also hope to introduce workshops to those living in the leafy area of Nether Edge, Sheffield. Bringing organic beauty to the North and South!
Tell us a bit about how you will be running your classes.
My upcoming workshop is aimed at those who are closer to beginner level although everyone is welcome! I feel that anyone creating a product for the first time, should start with simple techniques, to build up your confidence.
Workshops will usually run from 10am-4.30pm on a monthly basis. You will learn the science behind skincare formulation, take part in group work, and of course practical sessions where you actually formulate and bring your own product to life! The most important thing is to have fun, and of course you will leave with your own products and a Formula Botanica Certificate!
Which classes (I.e. Anti-ageing, chocolate spa, facial masque?) are you most looking forward to teaching?
I am really looking forward to teaching the Chocolate Spa Products Workshop, which I plan to launch in mid-autumn. I just love seeing eyes light up at the sheer mention of chocolate. And of course there will be some guilt-free indulging of our own on the day! The chocolate spa products always make great gifts for friends and family too!
If you were stranded on a desert island and you could only take 3 cosmetic ingredients with you, what would you take?
Only 3?!
Number 1 – I would probably take Monoi De Tahiti oil, just to add that scent and sense of luxury to my day, whilst waiting for the handsome man with coconuts to come and rescue me!
Number 2 would be Aloe Vera in some form or other, just because it is natures medicine at its' finest.
And Number 3 would be carrot seed oil, to give me a gorgeous healthy glow to my skin! Well who says you can't try to look and smell sexy whilst being stranded!?
---
To spend a day understanding the science of skincare, formulating face masques and packaging your very own product, join Shahleena on Saturday 30th August 2014 in Streatham from 10.00am-4.30pm.
For full details, and to get your early bird tickets check out my Eventbrite Page- https://www.eventbrite.com/e/facial-masque-therapy-workshop-tickets-12243948981?aff=eac2
Early Bird Price- £70
Launch Price- £80
Only 5 spaces available!
If you would like to find out more about me you can visit my website – www.srhealth.co.uk
And if you wish to contact me feel free to call, text or email!
Shahleena Raza- Email: [email protected]
I am also on Twitter (sort of!) @SRazaHealth and Facebook SR Health!
I look forward to hearing from you!!
Leave us a comment
comments