Start your Natural Skincare Business in any country
Build the business of your dreams
 Become an Organic Skincare Entrepreneur
 Create unique organic cosmetics
Truly enjoyed studying at Formula Botanica. The course is very professional, well written, well organised, user friendly, easy to follow and understand, with visual learning making it a plus.

I sincerely rate Formula Botanica as the most superior provider of information and courses for Natural Skincare formulators.

Grateful for Formula Botanica – I am absolutely thankful to have found Formula Botanica that not only helped me get the knowledge but also inspired me to continue making progress and having my skincare business dream become a reality.

I loved the course and it was one of the best decisions I made. I really loved everything what Formula Botanica has given me and even though I have never met Lorraine or everyone else involved, I feel like it is another big family of mine.

I would recommend this to anyone who loves to create natural products for personal use or to start a company of their own. Thank you Everyone from Formula Botanica.

I really enjoyed the course- found it very informative, helpful, and interesting!

I really liked the course – nice balance between heavy-duty science and approachable concocting. I made some amazing products!

I was really frightened of emulsifying and thanks to this course, now I love it.

Now I can create formulas from scratch and I can also make the most amazing skincare products which are clean, safe and natural. I've come a long way, and now, just by looking at an ingredients list, I can tell exactly what's in a product and make informed choices. Formula Botanica gave me the necessary tools and knowledge to achieve exactly that.  The course was very well designed and delivered, the studying materials thorough and comprehensive.

I truly loved this course. I have always loved cocoa butter but only now I really appreciated its benefits. I also felt the I have become more and more creative and "daring". I learnt a lot about the qualities of cocoa and its benefits. All in all, LOVED it!!!

I thoroughly enjoyed learning cosmetic formulation with Formula Botanica. The course is well designed, the Facebook group is a gold mine of additional information and support. I appreciate all the additional personalized feedback I got after each module.

Words cannot describe how much this course mean to me.

I throughly enjoyed every part of making the products. I enjoyed studying and learning so much which I never knew – the science behind skincare was a very good lesson and the tutor support tips advice for launching my business were just so detailed and understood easily. From name branding to packaging everything was a new experience for me and I enjoyed it throughout.

Finding and signing up for the Formula Botanica Entrepreneur course was definitely the highlight of my year 🙂

Formula Botanica is a wealth source of information and the perfect place to learn about making and starting your own organic skincare business. The course materials are structured in a manner that is easy to understand and it is backed up with scientific journal and research articles. Most importantly students are trained to do their own research and cultivate their creativity to formulate their own wonderful products. The quality of the school is proven from the number of students who have launched their lines successfully.

To say I am excited is an understatement!! Just about to commence formulating, this is by far the best decision I have ever made in terms of further education! Thank you Formula Botanica for creating such a great course.

This is by far the most interesting class I have taken and very thorough. Although I have dabbled in all oil products, I have always wanted to go further, and know exactly which products are exceptional for the skin. I am LOVING the course.

I think I have embarked on the road to begin to see the formulation of skincare products like a professional. I learned a lot from the video, but also texts were clear. I hope that I will be soon able to sell my line, thanking Formula Botanica.

With just taking this course, everyone can learn not just about anti-ageing, but learns to make THE PRODUCTS. Who takes this course is a Double-Winner. There are endless possibilities of what products I can create with all the knowledges I learned, yet it is all niched into the anti ageing category.

It's been a wonderful and interesting course. I am well informed with great knowledge about the ageing process, which will help me in formulating anti-ageing products especially bespoke products. Thank you for this wonderful course, it's been an absolute pleasure learning.

I didn't realize cocoa contains many anti-aging and skin beautifying compounds. It is very versatile to work with. I also learned how I could incorporate other amazing botanicals and essential oils into luxurious scents with cocoa powder and cocoa butter. I loved experimenting mad making chocolate spa products. Thank you for this wonder class.

I came to Formula Botanica a complete novice, but the course was so comprehensive, by the end of it, I knew all I needed to make my own products and set up in business.

I have learnt how to formulate unique and luxurious Chocolate SPA products, play around with different essential oils and herbs to emulate certain aroma. I have learnt so much about the cacao ingredient and benefits that I never knew before.

Just received my tutor training material! Wow. I am so impressed like everything is been made so easy. Thanks, cant wait to start planning my first class!!!

Their teaching methods and resources are world class, I have broadened my knowledge and skills so much more than I ever imagined. I am now confident not only to teach natural skincare, but also to start my own business making my own natural skincare line of products.

My experience with this diploma has been great! I truly do not believe how helpful everyone is and how understandable information is served. I loved it. I found it interesting, well-written and easy to understand without an overwhelming amount of scientific jargon.

The school teaches you in a natural modern way, it mixes the science with the art in making products encouraging your creativity & imagination to be free of restrictions but still in the frame of natural. This is the school that I have always dreamed of.

Training with Formula Botanica has helped me broaden my skills, knowledge and expertise in this area and provided the solid foundation I needed to be able to create professional products and start my own skincare business.

I value Lorraine's skillful ways of facilitating constructive adult learning experiences while respecting the diverse life experiences, challenges and expertise of adult students.

Formula Botanica's way of studying is a mix of practical and theoretical, involving you using your own ideas rather than giving them to you. I've learnt so many things I just wouldn't have simply doing research on my own!

This has been an engaging, science-based and most importantly, fun course and I have learned a huge amount about natural skincare formulation.

"The material has been challenging me, pushing me to learn beyond what I imagined. I am loving it!"

"Formula Botanica has helped me build a strong, cohesive foundation in natural skincare and, then, develop my skills even further."
Accredited Organic Cosmetic Science School
Formula Botanica is accredited by the Open & Distance Learning Quality Council – the UK guardian of quality in open and distance learning and a member of the European Association of Distance Learning.
This accreditation is a quality mark to demonstrate that when you study with Formula Botanica, you will receive the materials, methods and support you need in order to achieve your educational goals.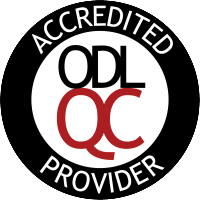 Meet a few of our Graduates

Anca
Grigoras
Metta Skincare
Beautiful Australian Natural Skincare

Bianca
Mitrea
Qi Cosmetics
Gorgeous Romanian
Organic Skincare

Rumbi Serima-Fowler
Mimi's Organics
Gold Award-winning UK Skincare

Khulan
Davaadorj
Lhamour
The 1st Mongolian Organic Skincare Brand

Alexis
Rose
LilFox Botanicals
Whimsical Luxury Skincare from Florida

Dewi
Kauw
SkinDewi
Indonesian Luxury Skincare
The Global Organic Beauty Industry
will be worth $22bn by 2024
Will you be part of it?
Sample a Class