Welcome to the only program you will need to go from skincare beginner to organic skincare expert. Combining our two organic cosmetic science diplomas, you will start from the basics and work your way up to expert skincare formulator in under a year!

Our Skincare Expert Program is aimed at people who want to take that all-important step towards setting up the business of their dreams and creating their own high performance organic skincare range. You don't need any previous experience in formulating to enrol for this program.
IMPORTANT – The Skincare Expert Program will no longer be available during term time enrolment after January 31st 2017.
Formulate High Performance Organic Skincare
Create exquisite botanical skincare using the finest high performance extracts. Learn how to formulate unique skincare products, drawing on your own ideas and inspiration. Research the best organic formulators in the industry and learn from their designs to create your own skincare range and aim to attract a cult following.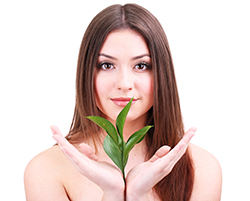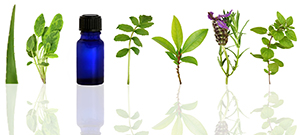 Learn Advanced Formulating Techniques
Once you have studied the foundations of skincare formulating, you will move through the modules to study the most challenging parts of organic cosmetic science until you are creating thin beautiful serums, creams, masques (and many others!) that are naturally preserved and packed full of goodness and wonder for the skin.
Gain Valuable Skincare Business Skills
When you enrol for this organic skincare course program, we don't just teach you how to formulate. We help you make your skincare business comply with the law, we teach you the anatomy and physiology of the skin, we teach you how skincare ingredients penetrate the skin, we teach you how to understand and undertake lab tests at home and we help you prepare for your career in the world of natural and organic skincare.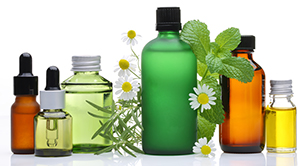 "Formula Botanica's way of studying is a mix of practical and theoretical, involving you using your own ideas rather than giving them to you. I've learnt so many things I just wouldn't have simply doing research on my own!"

– Skincare Expert Program Graduate, UK
Which Courses are included in the Program?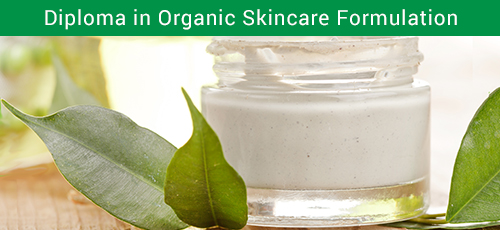 Our foundation Diploma takes you from complete beginner to organic skincare formulator. This course has helped hundreds of people all around the world learn how to formulate 100% natural and organic skincare and has helped launch and grow dozens of businesses.

You will learn:
The anatomy and physiology of the skin
Formulating 100% natural facial, body and spa products
Aroma-cosmetology: the art & science of blending essential oils
Cosmetic business skills: branding & marketing
Cosmetic legal compliance
Find out more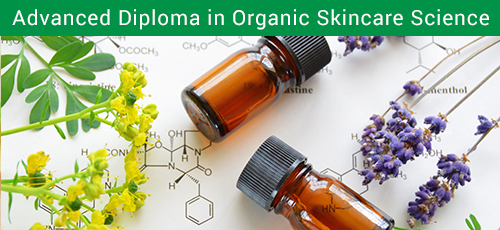 Our Advanced Diploma builds upon your knowledge of organic skincare formulation and helps you elevate your skills to the next level. Covering more complex topics such as advanced natural formulation, you will learn the secrets of making high performance skincare.

You will learn:
Advanced skin biology, including percutaneous absorption
Advanced natural formulation techniques
Reverse formulating, helping you recreate any product
Niche formulating – raw (living), anti-ageing and bespoke skincare
Cosmetic lab skills and Continuing Professional Development
Find out more
2 Expert Diplomas – 20% Discount
Diploma in Organic Skincare Formulation

Advanced Diploma in Organic Skincare Science

That's a saving of £175! (US$220)

"The material has been challenging me, pushing me to learn beyond what I imagined. I am loving it!"

– Skincare Expert Program Student, USA

Your time is precious so our distance-learning program is self-study and self-paced. Complete your Diplomas at your own pace in your own time. Because the program is self-study, it should take about a year to complete. Upon graduating, you receive an official Formula Botanica Certificate of Completion for each course.

This amazing program is accessed online through our website. When you enrol for the Skincare Expert Program, you create a username for our website and are granted access to our two expert Diplomas. All course materials are fully responsive and can be accessed on any mobile, tablet or desktop computer.
Become an Organic Skincare Formulator
Become an expert organic skincare formulator with these two great natural and organic skincare diplomas. Within no time you will have all the knowledge you need to take the world by storm with your own unique, high performance organic skincare range.

This organic skincare course offers you amazing value – you get 20% discount on our normal prices. For a total of £700 (payment plan also available), you receive a comprehensive online training program packed full of content in the form of training guides, eBooks, fact sheets, videos, webinars and many practical exercises for you to try at home.

We recognise that this is a significant investment for most people so we accept payment in two equal instalments of £380 (approx. $475) over the space of two months. These instalments can be paid through PayPal. Please check out our Terms & Conditions so that you understand what you are agreeing to when you enrol.
Launch your Dream Skincare Range
Study with Formula Botanica to create the organic skincare business of your dreams. Design an beautiful 100% natural and organic skincare brand that will wow your customers and gain a loyal following, while showing the world there is a more sustainable, healthier alternative in skincare.

When you study with Formula Botanica, you become part of a close-knit international community of students and graduates all around the world. We support you all throughout your studies and beyond, and we give you access to our expert botanical skincare science and business files while you are enrolled on your courses.
Bonus 1 – Network with your Peers
Once you enrol with us, you are welcomed into our international student community groups which contain many hundreds of our students and graduates from all over the world. Everyone knows each other and many of our students meet up in their respective countries to share information and formulate together.

In our groups you will receive expert tutor support and peer support. Ask questions, share photos, troubleshoot formulations. Celebrate your victories and get encouragement when you need it. You are never alone.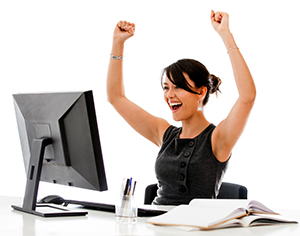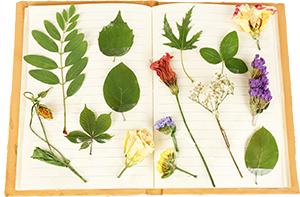 Bonus 2 – Access our Student Resources Library
When you become a student with Formula Botanica, you also gain exclusive access to our Student Resources Library for the duration of your course. Access our:
Preferred supplier guide which contains hundreds of global companies
Extensive ingredients directory with listings of over 100 natural ingredients
Formulation percentage-to-weight calculator
Collection of many hours of expert webinars
Scientific research collection
Recommended reading list
Bonus 3 – Ongoing Support After Graduation
The support doesn't finish when you graduate. We want to keep in touch with you once you've finished your course and support your career in organic skincare. We offer lots of free promotion for our graduates because we want to help give your business the support it needs when you launch it or as you grow it.

Be featured widely on our website, on social media and on our mailing list. Formula Botanica has many thousands of followers and subscribers all around the world so this will help you create a splash when you launch.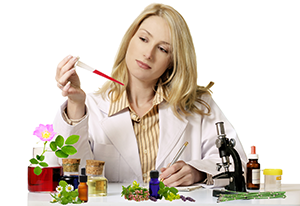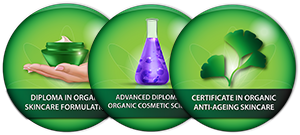 Bonus 4 – Earn Formula Botanica Open Badges
Formula Botanica issues Open Badges to students who pass their courses successfully. These badges can be used on your resume, social media pages and LinkedIn profile to demonstrate that you are a skilled organic cosmetic formulator. We have also hidden a few surprise badges in the course materials for students who pass certain Modules with a distinction grade!

Enrol for our Skincare Expert Program to create your own unique high performance organic skincare brand using the finest botanical cosmetic extracts.